Please click on the Annual Conference tab for updated 2022 conference dates.
North East Regional Association of Housing Maintenance Supervisors
NERAHMS works to maximize the quality of the services its members provide to residents of affordable housing units in Connecticut, Maine, New Hampshire, Rhode Island and Vermont. We do this by providing on-line and in-person networking and training opportunities.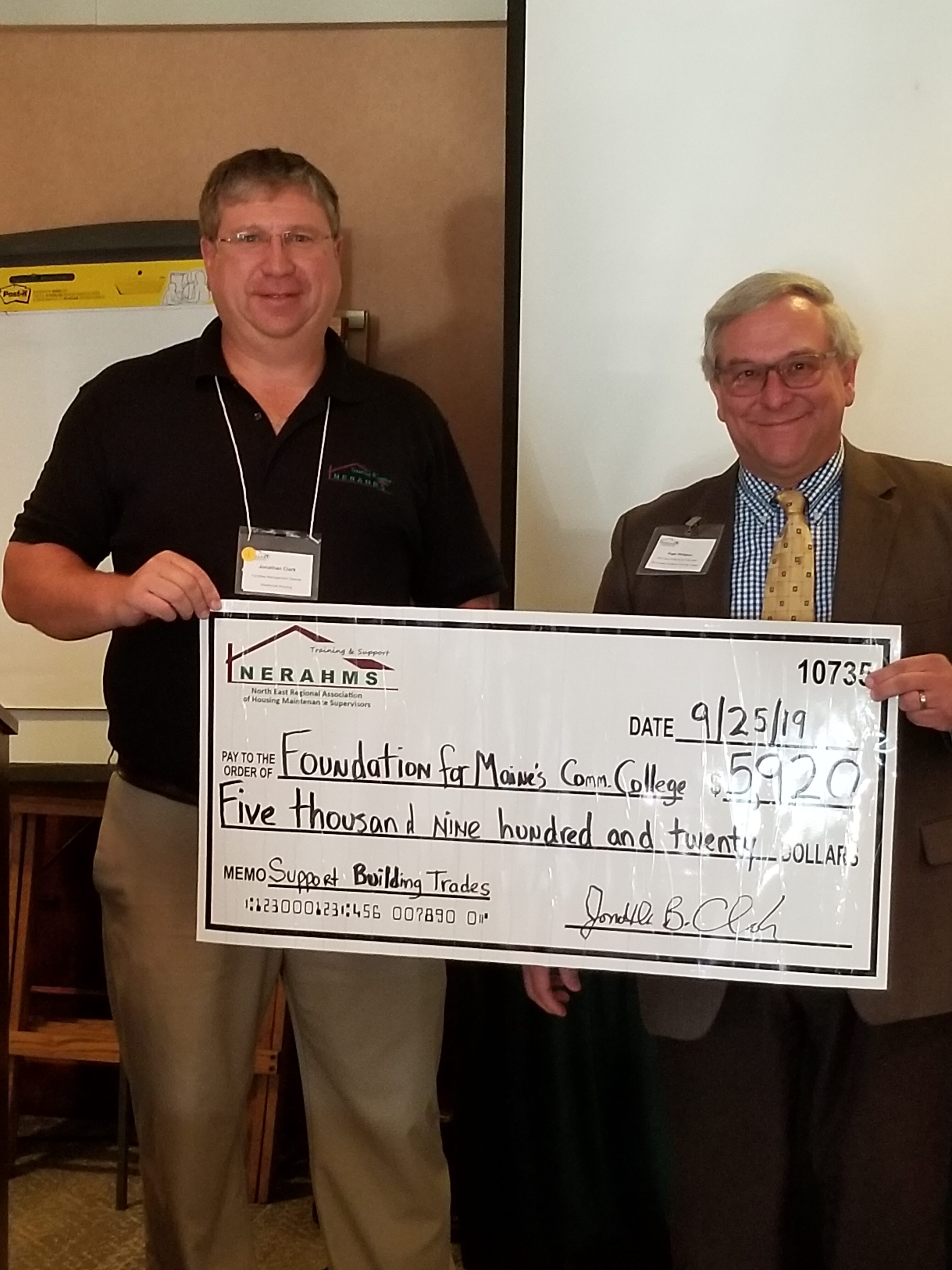 September 2019 – Jonathan Clark (l), Chair of NERAHMS, presents a check to support scholarships for building construction technology students at Maine's community colleges to Roger Philippon, dean of planning and public affairs at Central Maine Community College.
The spring trainings provide trainings on many important topics, from changes in HUD regulations to required safety trainings to hands-on how-to courses. Past spring trainings have featured ladder safety, OSHA rules & regs, lead based paint, blood-borne pathogen training, and shrub and landscape maintenance to name a few.